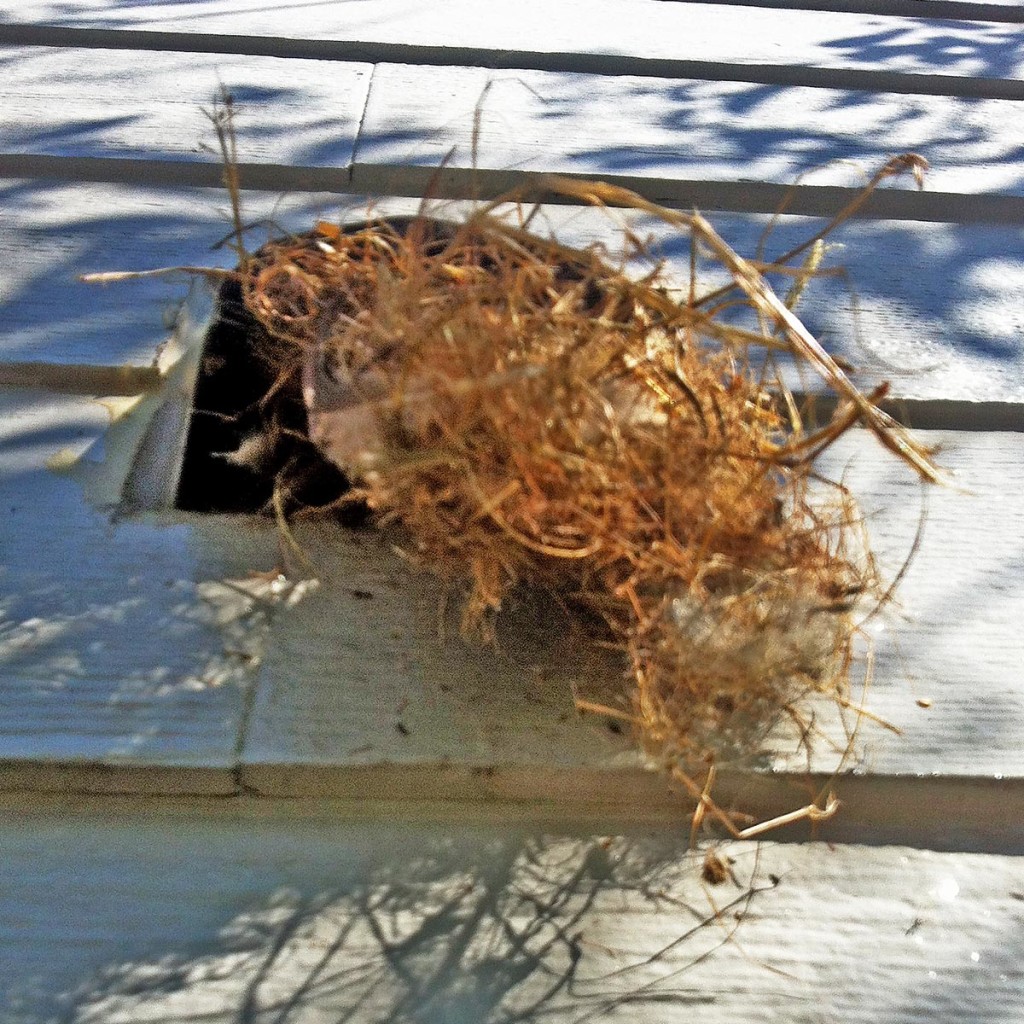 After a few years of good service, our clothes dryer would not completely dry a full load, so I assumed that one of the heating elements had failed and just added a few extra minutes to the cycle. Eventually, a repair technician checked out the dryer – no problem found. In fact, it has only one heating element.
The technician suggested to have a chimney sweep clean the dryer vent system.
Our dryer vent system seems strange to me because the outlet is not near the dryer. Instead, the exhaust air must go up a duct in the walls, make a horizontal turn and then go some distance before exiting. I considered using my shop vacuum to simply blow through the vent but, fortunately, decided to check the exit end first.
Up the ladder and a quick look showed that a bird nest was in the vent exit. In fact, I suspect that at least two bird nests, probably from different seasons, were in the vent. I made a hook from a clothes hanger and pulled out a lot of bird nest material.
The dryer works fine now but how to prevent recurrence? I've designed a simple sign: